Bridgend County Borough Council
The Auditor General for Wales' opinion is that the financial statements give a TRUE and FAIR view of the Council's finances.
Highlights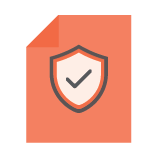 The Auditor general certified the Council's 2019-20 financial statements with an unqualified audit opinion. In doing so the Auditor General raised an emphasis of matter narrative with regard to material uncertainty, due to the pandemic, in respect of property assets within the pension fund.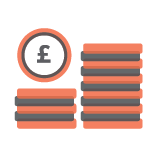 While the Council is facing financial challenges it continued to have a strong balance sheet position as at 31 March 2020. 
The Council's 2019-20 deficit on provision of services was £13.5m, being £5.1m higher than the previous year's deficit.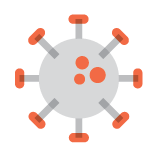 In 2019-20 the Council incurred pandemic-related expenditure of £271k, with the level of pandemic-related expenditure significantly increasing during 2020-21.
Funding and Spending
£-38.4 million surplus income
How is the Council funded?
Main groupings of income
Amount of income in particular area
How much has Bridgend County Borough Council spent?
Total: £476.9 Million
A breakdown of the Total Other column in the above chart:
| Total Other | £ Million |
| --- | --- |
| Education and Family Support | £164.4 Million |
| Social Services and Wellbeing | £99.5 Million |
| Communities | £53.9 Million |
| Chief Executives | £74.4 Million |
| Council Wide Services | £18.4 Million |
| Precepts and Levies | £23.5 Million |
| Interest Payable | £12 Million |
| Impairment | £4.5 Million |
| Actuarial Gains | £7.3 Million |
Staff
Staff Costs £178 Million
| Wage variances | |
| --- | --- |
| Number of employees whose remuneration is over £60,000 per annum | 84 |
| Median remuneration | £21,166 |
| Highest paid Director | £132,099 |
| Ratio between the Council's highest paid employee and the median position | 6.28:1 |
| Termination | |
| --- | --- |
| Termination - number | 36 |
| Termination - value | 1,001,000 |
What they own
£599 Million
| Total Assets | £599 Million |
| --- | --- |
| Property, Plant and Equipment | £522.9 Million |
| Investment Property | £4.6 Million |
| Debtors | £36.3 Million |
| Short Term Investments | £25.1 Million |
| Cash and Cash Equivalents | £3.6 Million |
| Other Assets | £6.5 Million |
Property, Plant and Equipment Breakdown
What they owe
£447.3 Million
Borrowing - long term
£97.4 Million
Borrowing - short term
£0.9 Million