For the last two years we have been in the top 30 organisations, but this year we have made the top 10!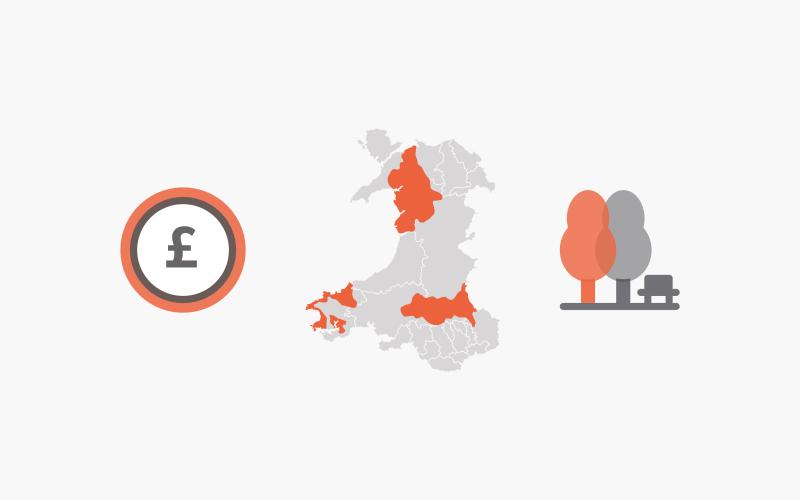 Continued reliance on decreasing Welsh Government funding risks undermining Authorities' efforts to safeguard nation's breathing spaces.
Isle of Anglesey County Council – Review of Development Control and Planning Enforcement

The purpose of this review was to assess how the Council is addressing the performance and resilience challenges in its development control and planning enforcement service.
Rhondda Cynon Taf County Borough Council – Use of Performance Information: Service User Perspective and Outcomes (image shows publication cover)

We considered the service user perspective and outcome information provided to senior officers and senior members (senior leaders), and how this information is used.

Conwy County Borough Council – Setting of well-being objectives (image shows publication cover)

We set out to answer the overall question: to what extent has the Council acted in accordance with the sustainable development principle when setting its new well-being…

Neath Port-Talbot Council – Setting of Well-being objectives (image shows publication cover)

We set out to answer the question: To what extent has the Council acted in accordance with the sustainable development principle when setting its new Well-being objectives?

NHS Workforce data briefing (image shows publication cover)

Our NHS Workforce data briefing​ highlights challenges faced by the NHS in Wales

Income Diversification for National Park Authorities in Wales (image shows publication cover)

This report looks at the challenges facing National Park Authorities in pursuing new income streams which support the delivery of their statutory purpose.…

Approaches to achieving net zero across the UK (image shows publication cover)

This report is a joint piece of work between the public audit offices of the four UK nations – Audit Scotland, Audit Wales, National Audit Office…