Cardiff Council
The Auditor General for Wales' opinion is that the financial statements give a TRUE and FAIR view of the Council's finances
Highlights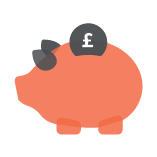 The Council purchased the Red Dragon Centre site with a view to developing a new arena for the City.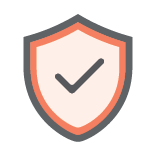 The Auditor General's opinion drew attention to potential uncertainty in the valuation of surplus assets and investment assets and also property assets which are part of the pension fund liability balance due to the COVID19 pandemic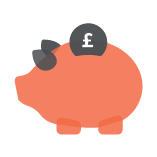 The Council paid £23.265m of COVID 19 grants to support local businesses.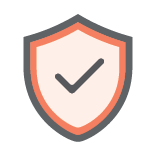 The Council prepares Group Accounts which consolidates its own accounts with those of Cardiff City Transport Services Ltd, a company 100% owned by the Council.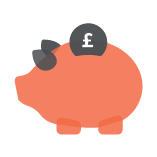 The Council's General Fund has remained stable at £14.2m at 31 March 2020, with total usable reserves increasing during the year to £89.9m an increase of £4.0m.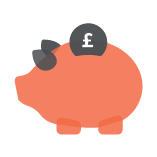 The Council spent £41.5m on major refurbishments of Council Dwellings
Funding and Spending
£35.7 million surplus income
How is the Council funded?
Main groupings of income
Amount of income in particular area
How much has Cardiff Council spent?
Total: £1,189.4 Million
A breakdown of the Total Other column in the above chart:
| Total Other | £ 63.3 Million |
| --- | --- |
| Corporate Management | £19.7 Million |
| Economic Development | £54.0 Million |
| Education & Lifelong Learning | £314.3 Million |
| Governance & Legal Services | £8.7 Million |
| Harbour Authority | £8.5 Million |
| Housing Revenue Account | £65.0 Million |
| Housing & Communities | £233.2 Million |
| Performance & Partnerships | £8.4 Million |
| Planning Transport and Environment | £115.9 Million |
| Resources | £33.2 Million |
| Social Services | £211.5 Million |
| Other Expenditure | £63.3 Million |
| Financing expenditure | £53.7 Million |
Staff
Staff Costs £487.3 Million
| Wage variances | |
| --- | --- |
| Number of employees whose remuneration is over £60,000 per annum | 206 |
| Median remuneration | £25,901 |
| Highest paid Director | £180,423 |
| Ratio between the Council's highest paid employee and the median position | 6.96:1 |
| Termination | |
| --- | --- |
| Termination - number | 232 |
| Termination - value | 4,628,000 |
What they own
£2,348.1 Million
| Total Assets | £2,348.1 Million |
| --- | --- |
| Property, Plant and Equipment | £1,841.6 Million |
| Heritage Assets | £58.6 Million |
| Investment Property | £178.5 Million |
| Intangible Assets | £2.3 Million |
| Long Term and Short Term Investments | £85.8 Million |
| Long Term and Short Term Debtors | £141.3 Million |
| Cash and Cash Equivalents | £36.0 Million |
| Assets Held for Sale | £1.9 Million |
| Other Assets | £2.1 Million |
Property, Plant and Equipment Breakdown
What they owe
£1,868.4 Million
Borrowing - long term
£807.50 Million
Borrowing - short term
£29.70 Million