Conwy County Borough Council
The Auditor General for Wales' opinion is that the financial statements give a TRUE and FAIR view of the Council's finances.
Highlights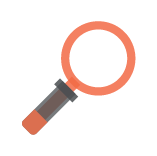 The Auditor General's opinion drew attention to potential uncertainty in the valuation of property assets and also property assets which are part of the pension fund liability balance due to the Covid-19 pandemic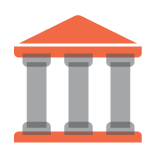 The Council spent £30.3m acquiring new property, plant and equipment and maintaining and enhancing existing assets
The balances and reserves held by the Council amount to £14.3m. They are among the lowest in Wales relative to the size of the Council
The storms and flooding events in the last quarter of the financial year required additional and unexpected funding of £0.6m associated with both the initial response and then recovery actions.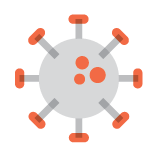 The Council has received £7.5m of additional financial support from the Welsh Government to help meet the significant additional financial pressures caused by the Covid-19 pandemic.
Funding and Spending
£-154.7 million surplus income
How is the Council funded?
Main groupings of income
Amount of income in particular area
How much has Conwy County Borough Council spent?
Total: £396.1 Million
A breakdown of the Total Other column in the above chart:
| Total Other | £ Million |
| --- | --- |
| Employee benefits expenses | £148.8 Million |
| Employee benefits expenses of voluntary aided and foundation schools | £19 Million |
| Other services expenses | £185.8 Million |
| Depreciation, amortisation, impairment | £12.5 Million |
| Interest payments | £7.4 Million |
| Precepts | £22.4 Million |
| Loss on the disposal of assets | £0.2 Million |
Staff
Staff Costs £150.4 Million
| Wage variances | |
| --- | --- |
| Number of employees whose remuneration is over £60,000 per annum | 44 |
| Median remuneration | £20 |
| Highest paid Director | £121 |
| Ratio between the Council's highest paid employee and the median position | 5.97:1 |
| Termination | |
| --- | --- |
| Termination - number | 83 |
| Termination - value | 1 |
What they own
££576.9 Million
| Total Assets | ££576.9 Million |
| --- | --- |
| Property, Plant and Equipment | £496.1 Million |
| Investment Property | £12.1 Million |
| Debtors | £47.5 Million |
| Short Term Investments | £9.2 Million |
| Cash and Cash Equivalents | £6.7 Million |
| Other Assets | £5.3 Million |
Property, Plant and Equipment Breakdown
What they owe
£454.3 Million
Borrowing - short term
£83.2 Million
Borrowing - long term
£114.1 Million