Merthyr Tydfil County Borough Council
The Auditor General for Wales' opinion is that the financial statements give a TRUE and FAIR view of the Council's finances.
Highlights
The Council incurred unbudgeted costs of £0.25m relating to the flooding and storm damage caused by Storm Dennis during February 2020.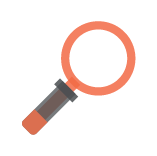 The Auditor General's opinion drew attention to potential uncertainties due to the COVID-19 pandemic in the valuation of Council's property assets and also the property investment funds which are part of the pension fund liability balance.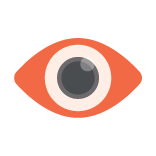 The Council invested an additional £12.8m in Capital Expenditure in 2019-20, with the majority of this being funded by Government Grants and Contributions. The biggest single item of investment was £4.6m for the Merthyr Bus Station re-development.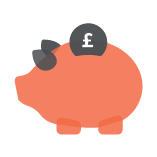 The Council operated with a surplus of £2.2m as per the Comprehensive Income and Expenditure Statement and set a balanced budget for 2020-21. However, the Council's future financial sustainability is challenging, with a £3.6m budget deficit forecast for 2021-22, increasing to £9.9m over the 4 year period covered by the medium term financial plan, based on a prudent projected Revenue Settlement of +2% per annum.
Funding and Spending
£-16.9 million surplus income
How is the Council funded?
Main groupings of income
Amount of income in particular area
How much has Merthyr Tydfil County Borough Council spent?
Total: £204.6 Million
A breakdown of the Total Other column in the above chart:
| Total Other | £ Million |
| --- | --- |
| Employee costs | £83.6 Million |
| Other service expenses | £89 Million |
| Depreciation, amorisation and impairment | £7.6 Million |
| Interest payments | £4.4 Million |
| Precepts and levies | £7.7 Million |
| Gain on disposal of non-current assets | £-0.5 Million |
| Gain on disposal of investment property | £0 Million |
Staff
Staff Costs £76 Million
| Wage variances | |
| --- | --- |
| Number of employees whose remuneration is over £60,000 per annum | 38 |
| Median remuneration | £21,589 |
| Highest paid Director | £114,908 |
| Ratio between the Council's highest paid employee and the median position | 5.32:1 |
| Termination | |
| --- | --- |
| Termination - number | 27 |
| Termination - value | 961,000 |
What they own
£310.7 Million
| Total Assets | £310.7 Million |
| --- | --- |
| Property, Plant and Equipment | £260.8 Million |
| Heritage Assets | £7.3 Million |
| Investment Property | £0 Million |
| Debtors | £26.9 Million |
| Long Term Investments | £0 Million |
| Short Term Investments | £10 Million |
| Cash and Cash Equivalents | £5.3 Million |
| Other Assets | £0.4 Million |
Property, Plant and Equipment Breakdown
What they owe
£327.5 Million
Borrowing - long term
£56.4 Million
Borrowing - short term
£54.6 Million