Newport City Council
The Auditor General for Wales' opinion is that the financial statements give a TRUE and FAIR view of the Council's finances.
Highlights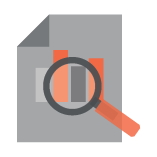 The Auditor General's audit certificate drew attention to uncertainties disclosed by the Council over the valuation of land and buildings, investment properties and pension fund assets arising from the COVID-19 pandemic.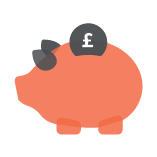 The Council's General Fund remained stable at £6.5 million at 31 March 2020, while total usable reserves fell during the year to £87.0 million - a reduction of £16.0 million year-on-year.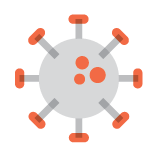 The Council paid £9.865 million of COVID-19 Business Grants before 31 March 2020, with that money reimbursed to the Council by the Welsh Government after year-end.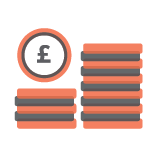 During 2019-20, the Council has written-down the whole of a £7.5m long-term debtor due from the owners of the Friars Walk shopping centre.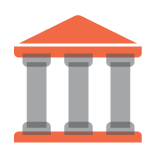 These accounts include the Council's share of interests arising from the Cardiff Capital Region City Deal.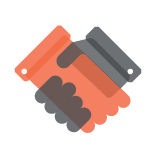 The Council also prepares Group accounts which consolidates its own accounts with those of Newport Transport Ltd, a company 100% owned by the Council.
Funding and Spending
£-71.4 million surplus income
How is the Council funded?
Main groupings of income
Amount of income in particular area
How much has Newport City Council spent?
Total: £531.4 Million
A breakdown of the Total Other column in the above chart:
| Total Other | £ Million |
| --- | --- |
| Children's and young people's services | £33.8 Million |
| Adults and community services | £81.4 Million |
| Education | £23.7 Million |
| Schools | £135.5 Million |
| Regeneration, investment and housing | £41.9 Million |
| City services | £52.7 Million |
| Corporate services | £27.2 Million |
| Other non-department costs | £60.3 Million |
| Other operating expenditure | £23 Million |
| Financing and investment income and expenditure | £24.5 Million |
Staff
Staff Costs £185.8 Million
| Wage variances | |
| --- | --- |
| Number of employees whose remuneration is over £60,000 per annum | 83 |
| Median remuneration | £22 |
| Highest paid Director | £140 |
| Ratio between the Council's highest paid employee and the median position | 6.1:1 |
| Termination | |
| --- | --- |
| Termination - number | 58 |
| Termination - value | 1,347,000 |
What they own
£624.5 Million
| Total Assets | £624.5 Million |
| --- | --- |
| Property, Plant and Equipment | £501.1 Million |
| Heritage Assets | £17.4 Million |
| Investment Property | £10.9 Million |
| Investments | £12.7 Million |
| Debtors | £80.9 Million |
| Assets held for sale | £1.3 Million |
| Inventories | £0.2 Million |
Property, Plant and Equipment Breakdown
What they owe
£632.2 Million
Borrowing - long term
£19.7 Million
Borrowing - short term
£145.9 Million