Powys County Council
The Auditor General for Wales' opinion is that the financial statements give a TRUE and FAIR view of the Council's finances.
Highlights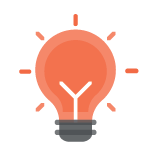 As part of the 21st Century Schools Programme the Council officially opened the Brecon High School new building. This is a £21m scheme jointly funded by the Council and the Welsh Government.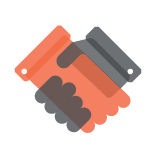 The Council supported social, economic and environmental wellbeing with grants totalling £296,000 to 43 local organisations.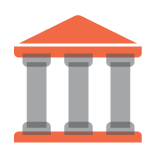 Powys 2025 represents the vision for the council and its priorities are clearly laid out and an ambitious Transformation Programme in place to help deliver Vision 2025.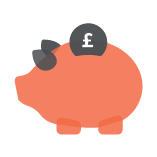 The Council spent £14m on the major refurbishment of Council Dwellings which included fitting homes with 198 new kitchens and 104 new bathrooms. 570 homes were fitted with new double glazed windows.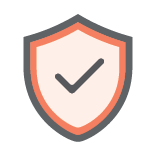 The Auditor General's Report draws attention to the uncertainties disclosed in the Council's Financial Statements highlighted by its independent valuers in respect of its Operational Property Assets, Council Dwellings and Investment Properties and its pension fund managers  year-end valuation reports for Pension Fund Property assets they manage on behalf of Powys Pension Fund.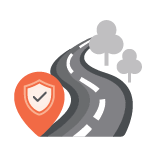 The Council maintains the longest road network in Wales. It spent £7.0m on resurfacing and road safety improvements on its 440kms of Trunk Roads and 5000 kms of County Roads.
Funding and Spending
£-91 million surplus income
How is the Council funded?
Main groupings of income
Amount of income in particular area
How much has Powys County Council spent?
Total: £536.4 Million
A breakdown of the Total Other column in the above chart:
| Total Other | £ Million |
| --- | --- |
| Adults Services | £93.6 Million |
| Childrens Services | £30 Million |
| Commissioning | £10.9 Million |
| Education | £38.4 Million |
| Highways Transport & Recycling | £61.4 Million |
| Property, Planning & Public Protection | £18.9 Million |
| Regeneration | £3.4 Million |
| Housing & Community Development | £11.3 Million |
| Digital & Communication Services | £1.8 Million |
| Strategy, Performance & Transformation Programmes | £1.2 Million |
| Workforce & OD | £2.3 Million |
| Legal & Democratic Services | £4.4 Million |
| Finance | £6.5 Million |
| Corporate Services | £39.7 Million |
| Housing Revenue Account | £20.2 Million |
| Schools Delegated | £88.3 Million |
| Other Operating Expenditure | £33.7 Million |
| Financing Expenditure | £18.3 Million |
Staff
Staff Costs £169.2 Million
| Wage variances | |
| --- | --- |
| Number of employees whose remuneration is over £60,000 per annum | 78 |
| Median remuneration | £21,166 |
| Highest paid Director | £134,000 |
| Ratio between the Council's highest paid employee and the median position | 6.38:1 |
| Termination | |
| --- | --- |
| Termination - number | 364 |
| Termination - value | 1,712,000 |
What they own
£897.3 Million
| Total Assets | £897.3 Million |
| --- | --- |
| Property, Plant and Equipment | £822.6 Million |
| Heritage Assets | £1.3 Million |
| Investment Property | £7.9 Million |
| Intangible Assets | £1.1 Million |
| Long Term and Short Term Debtors | £53 Million |
| Long Term and Short Term Investments | £11 Million |
| Assets held for sale | £2.7 Million |
| Inventories | £1.2 Million |
Property, Plant and Equipment Breakdown
What they owe
£771.2 Million
Borrowing - long term
£305.2 Million
Borrowing - short term
£28.4 Million