Vale of Glamorgan County Borough Council
The Auditor General for Wales' opinion is that the financial statements give a TRUE and FAIR view of the Council's finances.
Highlights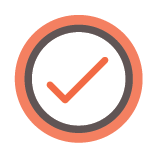 The Auditor General's report drew attention to uncertainties expressed by the Council concerning its land and building assets and upon its share of pension fund property assets arising from the Covid-19 pandemic.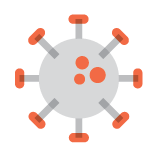 £3.725m of Welsh Government backed business relief grants were paid during March 2020 to support local businesses as a result of the Covid-19 pandemic.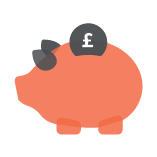 During 2019/20, £15 million has been spent by the Council on new or improved school building projects as part of the Welsh Government's 21st Century School's investment programme.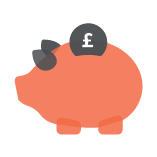 While the Council continues to face financial challenges, its general reserves remained stable at £12.8 million and the Council's overall level of usable reserves increased to £111.1 million - an increase of some £6 million.
Funding and Spending
£-18.4 million surplus income
How is the Council funded?
Main groupings of income
Amount of income in particular area
How much has Vale of Glamorgan County Borough Council spent?
Total: £427.1 Million
A breakdown of the Total Other column in the above chart:
| Total Other | £ Million |
| --- | --- |
| Learning & Skills | £139.3 Million |
| Social Services | £79.1 Million |
| Visible & Housing Services | £45.5 Million |
| Housing Revenue Account | £14 Million |
| Managing Director & Resources | £67.1 Million |
| Precepts & Levies | £24.4 Million |
| Interest payable & similar charges | £7.3 Million |
| Net interest on defined benefit liability | £5 Million |
Staff
Staff Costs £148.3 Million
| Wage variances | |
| --- | --- |
| Number of employees whose remuneration is over £60,000 per annum | 72 |
| Median remuneration | £22,501 |
| Highest paid Director | £166,099 |
| Ratio between the Council's highest paid employee and the median position | 6:1 |
| Termination | |
| --- | --- |
| Termination - number | 26 |
| Termination - value | 352,000 |
What they own
£826.9 Million
| Total Assets | £826.9 Million |
| --- | --- |
| Property, Plant and Equipment | £691.5 Million |
| Debtors | £34.5 Million |
| Investments | £87.1 Million |
| Cash and Cash Equivalents | £13.2 Million |
| Other Assets | £0.6 Million |
Property, Plant and Equipment Breakdown
What they owe
£495.1 Million
Borrowing - long term
£152.3 Million
Borrowing - short term
£2.6 Million