Wrexham County Borough Council
The Auditor General for Wales' opinion is that the financial statements give a TRUE and FAIR view of the Council's finances.
Highlights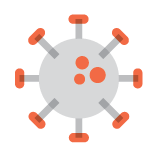 The Council paid £2.5m in Covid-19 business grants before 31 March 2020.
The Council owned company, Wrexham Commercial Services, ceased trading during the year and the functions provided by the company were transferred back to the Council.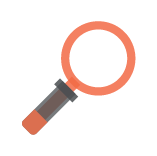 The Auditor General's opinion drew attention to potential uncertainty in the valuation of property assets and also property assets which are part of the pension fund liability balance due to the Covid-19 pandemic.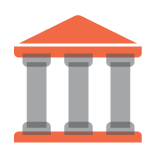 The Council spent £75m acquiring new property, plant and equipment and maintaining and enhancing existing assets.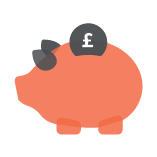 The Council generated £7.4m in capital receipts through the sale of Council houses under the right to buy scheme.
Funding and Spending
£-87.5 million surplus income
How is the Council funded?
Main groupings of income
Amount of income in particular area
How much has Wrexham County Borough Council spent?
Total: £531.1 Million
A breakdown of the Total Other column in the above chart:
| Total Other | £ Million |
| --- | --- |
| Environment and Technical | £44.3 Million |
| Planning and Regulatory | £4.1 Million |
| Housing and Economy | £59.2 Million |
| Housing Revenue Account | £51.8 Million |
| Social Care | £81.9 Million |
| Education and Early Intervention | £17.9 Million |
| Schools | £98.3 Million |
| Governance and Customer Services | £3.9 Million |
| Finance and ICT | £8.7 Million |
| Chief Executive | £3.7 Million |
| Repair and Maintenance | £2.1 Million |
| Corporate and Central | £14.8 Million |
| Other Operating Expenditure | £25 Million |
| Financining and Investment Expenditure | £40.8 Million |
Staff
Staff Costs £168.9 Million
| Wage variances | |
| --- | --- |
| Number of employees whose remuneration is over £60,000 per annum | 50 |
| Median remuneration | £0 |
| Highest paid Director | £119,928 |
| Ratio between the Council's highest paid employee and the median position | 5.67:1 |
| Termination | |
| --- | --- |
| Termination - number | 63 |
| Termination - value | 513,000 |
What they own
£1198.8 Million
| Total Assets | £1198.8 Million |
| --- | --- |
| Property, Plant and Equipment | £1140.1 Million |
| Investment Property | £0 Million |
| Debtors | £37.8 Million |
| Short Term Investments | £17 Million |
| Cash and Cash Equivalents | £0 Million |
| Other Assets | £3.9 Million |
Property, Plant and Equipment Breakdown
What they owe
£800.8 Million
Borrowing - long term
£346.5 Million
Borrowing - short term
£55.8 Million