Ceredigion Council
The Auditor General for Wales' opinion is that the financial statements give a TRUE and FAIR view of the Council's finances.
Highlights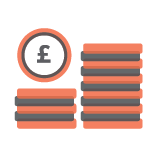 The Council has a clear approach to financial management that is serving it well and helping it to remain financially sustainable.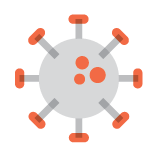 The Council set aside £1.5 million in a contingency earmarked reserve to help fund additional costs in 2020/21 as a result of the COVID outbreak.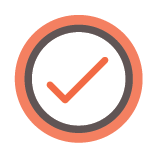 The Council is also responsible for the preparation of the annual return for the Ceredigion Harbour Authority which received a clean audit opinion.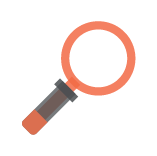 The Auditor General's opinion drew attention to potential uncertainty for property assets which are part of the pension fund liability balance due to the COVID19 pandemic.
Funding and Spending
£-77.7 million surplus income
How is the Council funded?
Main groupings of income
Amount of income in particular area
How much has Ceredigion Council spent?
Total: £239.8 Million
A breakdown of the Total Other column in the above chart:
| Total Other | £ Million |
| --- | --- |
| Schools | £73.8 Million |
| Lifelong Learning and Culture | £7 Million |
| Finance and Procurement | £30.3 Million |
| Democratic Services | £4.8 Million |
| People and Organisation | £3.2 Million |
| Children Services | £10.5 Million |
| Adult Services | £51 Million |
| Policy and Performance | £2.9 Million |
| Highways and Environmental Services | £27.3 Million |
| Economy amd Regeneration | £9 Million |
| Customer Contact | £6.6 Million |
| Legal and Governance | £1.5 Million |
| Leadership Group | £1 Million |
Staff
Staff Costs £97.4 Million
| Wage variances | |
| --- | --- |
| Number of employees whose remuneration is over £60,000 per annum | 19 |
| Median remuneration | £20,751 |
| Highest paid Director | £114,711 |
| Ratio between the Council's highest paid employee and the median position | 5.5:1 |
| Termination | |
| --- | --- |
| Termination - number | 64 |
| Termination - value | 953,000 |
What they own
£449.6 Million
| Total Assets | £449.6 Million |
| --- | --- |
| Property, Plant and Equipment | £381.1 Million |
| Investment Property | £17.6 Million |
| Short Term Investments | £6 Million |
| Cash and Cash Equivalents | £15.7 Million |
| Heritage Assets | £3.1 Million |
| Other Assets | £1.3 Million |
Property, Plant and Equipment Breakdown
What they owe
£307.7 Million
Borrowing - long term
£116.9 Million
Borrowing - short term
£6.3 Million